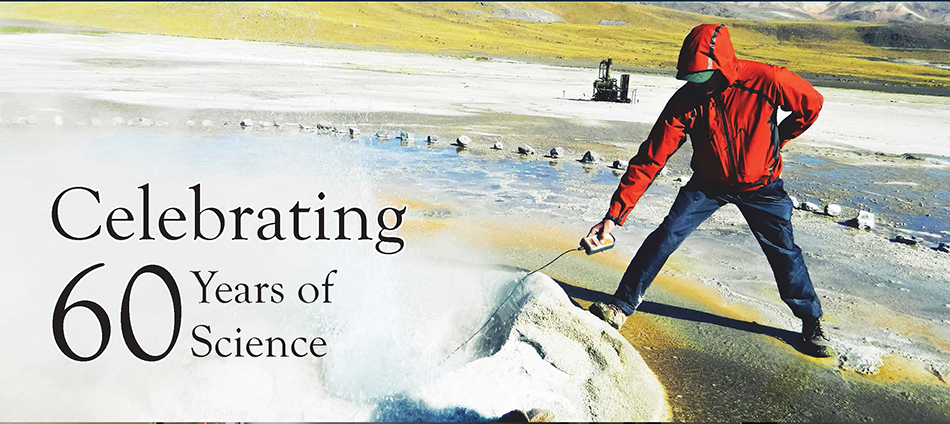 The Miller Institute is pleased to name David Chandler the 2016 Miller Senior Fellow.

Greg Bowman (Miller Fellow 2011 - 2014) received a new five year grant award from the National Science Foundation for his research entitled "CAREER: FAST methods for protein folding and design."
Gil Navon (Visiting Miller Professor 1997) was awarded the Gold Medal from the International Society of Magnetic Resonance in Medicine (ISMRM).
Julian Shun (Miller Fellow 2015 - 2018) has won the 2015 ACM Doctoral Dissertation Award for "Shared-Memory Parallelism Can Be Simple, Fast, and Scalable". This award is presented annually to the author of the best doctoral dissertation in computer science and engineering.
The Miller Institute is proud to announce the following members who have been elected to the National Academy of Sciences in recognition of their distinguished and continuing achievements in original research:
Ian Agol (Miller Professor 2012)
Roberto Car (Visiting Miller Professor 1994)
Arup Chakraborty (Miller Professor 2000)
Steven Evans (Miller Professor 2002 - 2003)
Marsha Lester (Visiting Miller Professor 2003)
Susan Marqusee (Miller Professor 2016 - 2017)
Peidong Yang (Miller Professor 2009)
Yuval Peres (Miller Professor 2002 - 2003)
The National Academy of Sciences has honored Richard Henderson (Visiting Miller Professor 1993) the Alexander Hollaender Award in Biophysics in recognition of his extraordinary scientific achievement.
Three former Visiting Miller Professors are among 50 leading scientists elected as Fellows of Royal Society:
Steven Balbus (Visiting Miller Professor 2012)
Lakshminarayanan Mahadevan (Visiting Miller Professor 2006)
Svante Paabo (Visiting Miller Professor 2013)
Congratulations to three members of the Miller Institute community who have been elected to the American Academy of Arts & Sciences:
Donna Blackmond (Visiting Miller Professor 2003, Chemistry)
Joel Kingsolver (Miller Fellow 1981 - 1983, Biology)
Sarah Otto (Milller Fellow 1992 - 1994, Integrative Biology)
2017 - 2020 Miller Fellowship Nominations
Now Being Accepted
2017 Visiting Professor Nominations
Now Being Accepted
2017 Miller Professor Applications
Now Being Accepted
Newsletter: Miller Fellow Focus
Carson J. Bruns


(Miller Fellow 2014-17)

is featured in the:
"Molecular Machines with Mechanical Bonds"
Sir Harry Kroto, member of the Miller Institute Advisory Board 2009 - 2015. Passed away on April 30, 2016.


Walter Freeman, Miller Professor 1978 - 1979. Died on April 24, 2016.


William Craig, Miller Professor 1965 - 1966. Passed away on January 13, 2016.