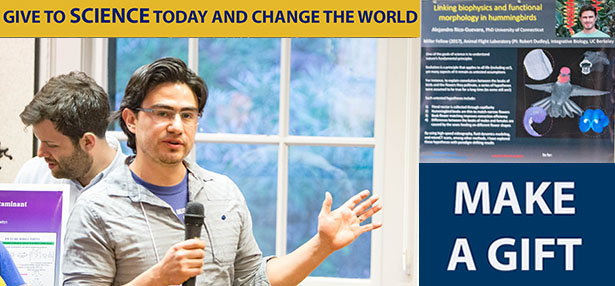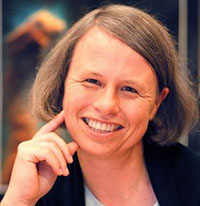 Ewine F. van Dishoeck (Visiting Miller Professor 2000) - is recognized for improving our understanding of how molecules, stars, and planets form.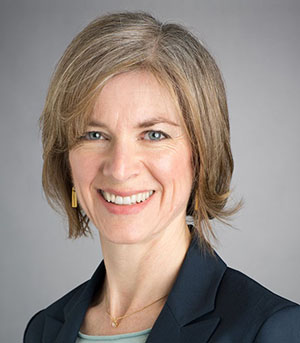 Jennifer Doudna (Miller Senior Fellow 2017) - is honored for co-inventing the technology for efficient site-specific genome engineering using CRISPR/Cas9 nucleases..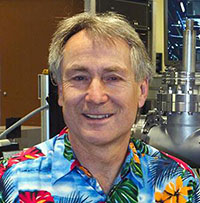 Richard Saykally (Miller Professor 1985-1986, 1997-1998, 2006) is recognized for the development of powerful new laser spectroscopy technology and its application for pioneering studies of molecular ions, water, and aqueous solutions and their surfaces.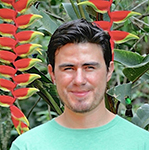 Hummingbirds Research News
Alejandro Rico-Guevara's (Miller Fellow 2017-2020) research on hummingbirds is featured in the Fall 2017 "Insight" issue of the Department of Integrative Biology. He will be giving an invited seminar at Yale in March.
Camera traps that Alejandro and his team use in their research were chosen as the top conservation tech innovation for 2017.
Newsletter: Miller Fellow Focus
Rebecca Duncan


(Miller Fellow 2016-19)

is featured in the:
"Understanding biodiversification through the lens of herbivore/microbe interactions"
Read the Online Winter 2018 Issue
Upcoming Talks
John Clarke (Miller Professor 1975 - 1976) presents a talk titled "The Ubiquitous SQUID: From Cosmology to Medicine" as a part of the Spring'18 Physics colloquium on January 22, 2018 @ 4:15 p.m. in 1 LeConte Hall.The Physics department will host a tea with Prof. Clarke prior to the colloquium at 3:45pm in 375 Le Conte Hall.